When selecting a college or university, you probably have many questions. After all, it is a monumental life decision. Asking questions is a great way to learn about the school and to determine if it's the right fit for you.
Whether by talking to the admissions staff, students, or even if you can speak to professors will all provide you a better insight into the college.
We've made it easy by putting together the top questions to ask when selecting a college. If you start with asking these, you'll be well on your way to having the information you need to make a well-informed decision.
Academic Questions
What types of degrees are offered?
What is the size of the student body population?
What is the average class size for introductory classes?
What is the average class size of upper-division courses?
Are classes taught by professors or teaching assistants?
Are your classes lecture-based or discussion-based?
How much time do students typically spend on homework?
When is it necessary to declare a major?
How easy or difficult is it to enroll in the courses you need?
Is the school on a semester, trimester or quarter system?
Financial Questions
What is the annual tuition rate?
What are other typical costs outside of tuition?
What is your average financial aid package and how do students afford school?
What percentage of a student's financial need does the school typically meet?
Does the percentage that the school meets decrease after freshman year?
What is the typical breakdown of student loans versus grants?
What is the average merit award?
What percentage of students receive grants and/or scholarships?
What is the average college debt that students leave with?
How many students at the college get work-study, co-op or internships?
Admission Questions
What makes this school unique?
How many undergraduate and graduate students attend this school?
How diverse is this campus?
What are the average GPA and SAT/ACT scores for students accepted?
How does admissions view extracurricular activities within an application?
What do admissions officers look for in an application essay?
When are college admission decisions decided and how will I be notified of the decision?
What is the required curriculum for freshman?
Are the admission standards higher for certain majors?
Is it possible to double major?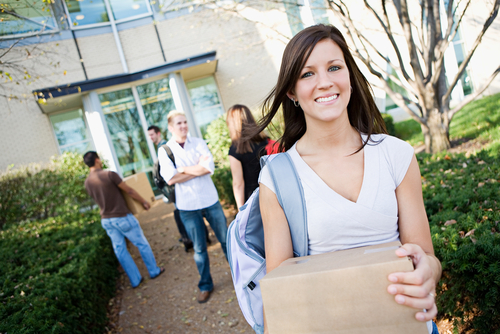 Campus Life Questions
What room and boarding options are available?
How many students live on campus?
How are roommates assigned?
What are the student body demographics?
Are there sororities and fraternities? If so, what percentage of students belong to the Greek system?
What is offered in terms of clubs or organizations?
How is the food and what are the meal plan options?
How do students get around campus and the surrounding area?
What student support services are available?
Are there programs and study groups just for freshman?

Questions About Student Support Services
What is your academic advisory system like?
What percentage of students study abroad?
What opportunities are there for undergraduate research?
Do you have an honors program?
What type of tutoring program do you have?
Do you have a writing center?
What type of career services do you have?
How active is the alumni network?
Do employers recruit students on campus?
What percentage of students go on to graduate or professional schools?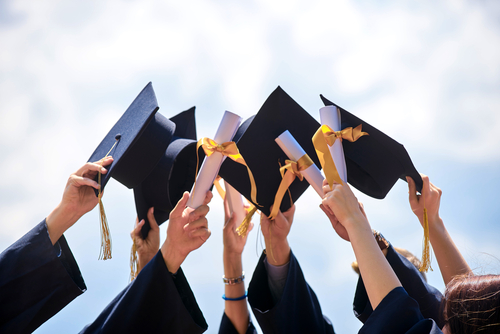 Questions About Graduate Success Rate
What percentage of freshmen return for sophomore year?
What are the major reasons why students leave prematurely?
What is required to graduate in four years?
What percentage of students graduate in four years?
What percentage of students graduate in five years?
What percentage of students graduate in six years?
What are the main reasons why students don't graduate on time?
Will it take longer to graduate if you double major?
Questions for Students
What made you decide to attend school here?
What is the best part of your school?
What don't you like about your school?
How accessible are staff and professors here?
What kind of student succeeds on your campus?
Are you happy you chose to go here?
Do you feel your college is preparing you for your life and career?
Conclusion
Getting answers to questions when selecting a college is vital in making a good choice. We hope our list of questions has inspired you to think about what you are looking for and how to determine the right college fit for you.
Searching for a college? Explore our list of colleges, universities and more.