So you've decided to take the plunge and start your college career. But how are you going to afford college? Colleges, Universities, and higher education costs are so high that for many, it may seem unreachable. Student debt in the U.S. is at an all-time high. You want to avoid the debt if at all possible.
We've put together the list of creative ways to help afford college. While many students do receive some sort of financial assistance, there are so many costs to consider from tuition, books, housing, and more. Read our top techniques and tips to make your college degree more affordable.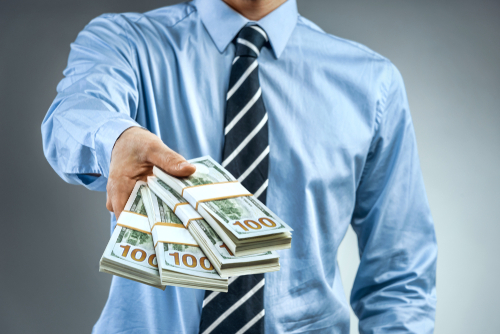 Grants
Grants, such as the well known Federal Pell Grant, can be awarded to you typically based on your financial needs. Like a scholarship, grants are free money to be used for college that you do not have to pay back. The money you get from a college grant can be used for your expenses like tuition, books, housing, and other school expenses. All of which is helps you afford college.
Grants along with other financial aid like work-study and federal student loans, can all be part of your financial aid package from a school. Both federal and state governments provide college grants. To be considered, you should fill out the Free Application for Federal Student Aid (FAFSA). Once you are accepted by a college, they will send you your financial aid award letter which will outline what grants you are eligible for.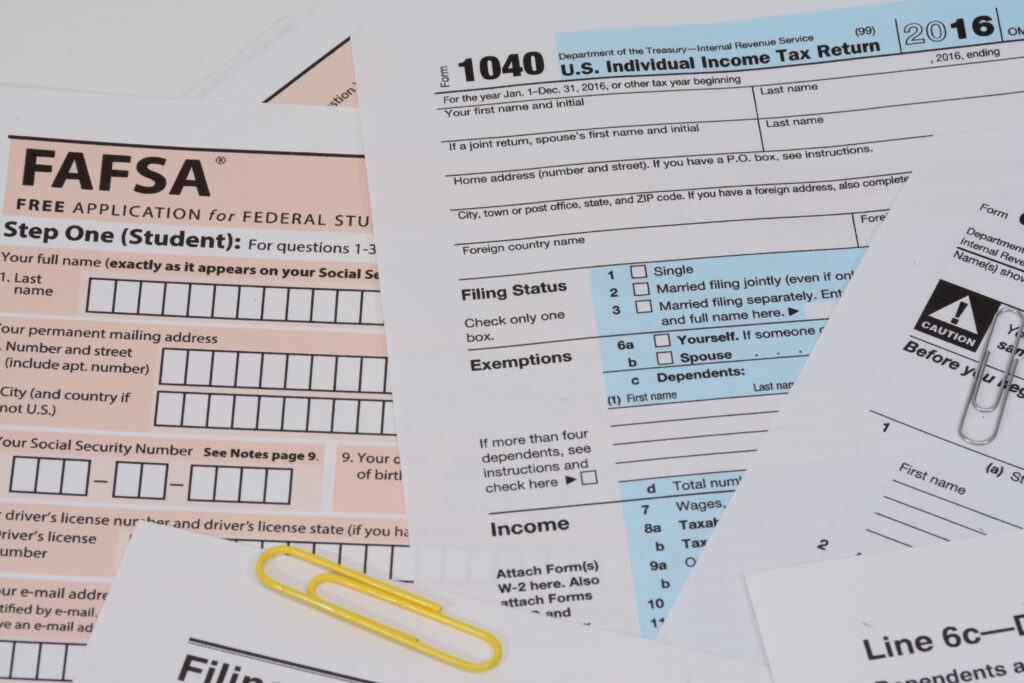 TIP: Fill out the FAFSA as early as possible after the October 1st start date.
Federal Student Loans
Federal student loans can cover much of college expenses. These loans allow you to borrow money to pay for college. Like all loans, you'll have fees and an interest rate to pay off as well.
Unlike many loans, Federal loans do not check your credit. Also, it does not matter if you graduate college or not. You must pay back the money borrowed. Federal loans also offer more flexibility on repayment and interest rates than other private loans.
There are three types of federal loans for college:
Direct Subsidized Loans (The federal government pays the interest while you are in school)
Direct Unsubsidized Loans (You are responsible for making the interest payments as soon as the loan is taken out)
Direct PLUS Loans (Loan taken out by your parents.)
To apply for federal student loans, the first thing you need to do is complete the Free Application for Federal Student Aid (FAFSA).
Federal Work-Study Program
Many colleges participate in the Federal Work-Study Program which can be part of your financial aid package. You will be awarded a set amount of hours, work a real job, either on or off campus and earn money. Like college grants, you need to fill out the FAFSA. While you won't be guaranteed a job, if you manage to get a work-study job, it will help you financially.

Appeal Financial Aid Package
Don't be disheartened if you are not happy with your package. Sometimes things change from the time you've applied for aid and the time you hear back. You do have the right to appeal and provide information, called special circumstances, regarding why you should be reconsidered. You should consult with the financial aid office to determine the process of appealing.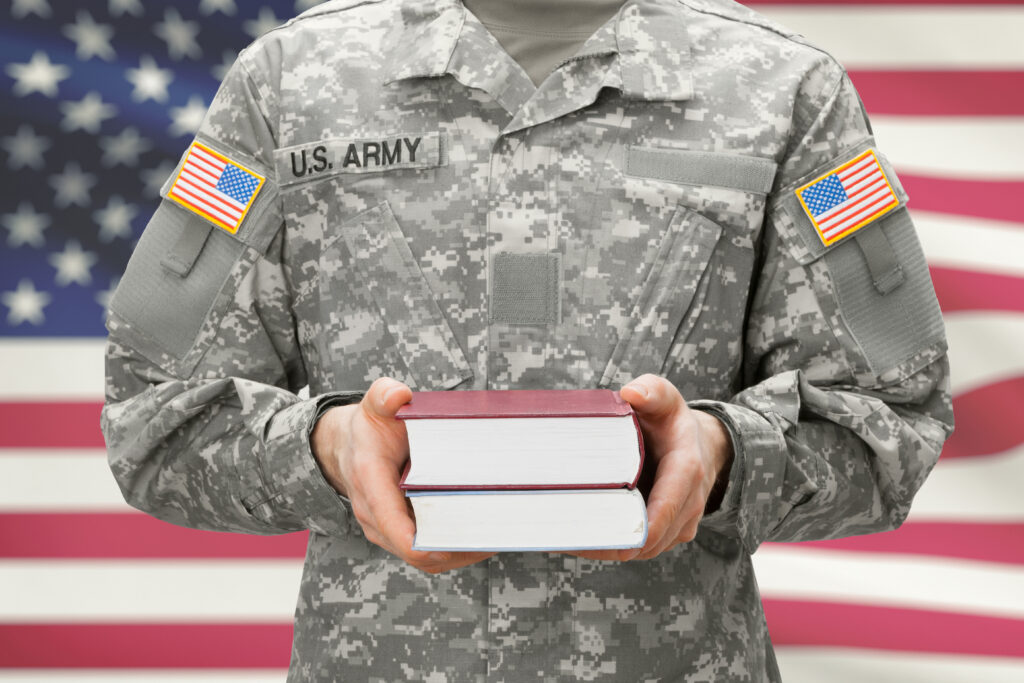 Tuition Assistance Programs
Tuition Assistance Programs through the military and some employers can help with the cost of school. The Army, Air Force, Navy, Marines, and Coast Guard all offer tuition assistance programs that cover up to 100 percent of your tuition and fees. Alternatively, some employers offer tuition assistance programs for their employees, sometimes even part-time employees. If college seems unreachable financially, look into these programs to help you afford college.
Private loans
If you've already exhausted the options of from financial aid, a private loan might be a consideration. A private loan is borrowing money from a bank, credit union or online lender. Your credit score will be checked and you may need a cosigner, such as a parent to qualify.
Like all loans, your private loan will charge you fees and interest rates. Be aware that a private loan will offer less flexibility in repayment than a federal student loan.
Work, work, work!
There are often work opportunities on and off campus for college students. Working during college has many benefits including earning extra money to balance school costs. A part-time job, a full-time job or a paid internship can help to supplement what you earn over the summer to pay for college. Be mindful of any job you take. Make sure you can keep up with your course-work.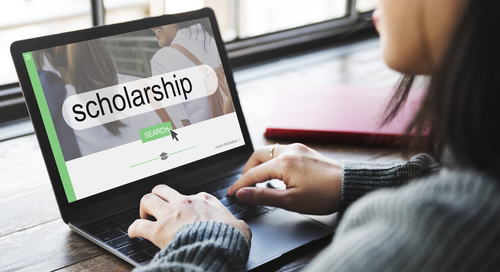 Private Scholarships
You may qualify for an academic scholarship if you've performed well in high school or even the first year of college. Search online using sites like Fastweb to search for various criteria like your ethnicity and background, your hobbies and passions, and more. As a college student, continue to search and apply for scholarships.

Tax Credits
When you file your taxes, you have a few options for tax credits that you may qualify for. There are numerous options including the American opportunity tax credit (AOTC) and the Lifetime Learning Credit (LLC). These tax credits lessen your financial burden with money off tuition and college expenses.
Asset Protection
Any time money and assets change in your life, it can affect your aid package. When you submit your FAFSA form, you'll enter your finances and assets and if you are dependent, you'll enter your parents' finances and assets. Colleges consider this information as your financial need. You may want to consider reading up on ways to optimize your finances prior to applying. It might be worth postponing or expediting certain things to optimize your financial aid package.

Live Off Campus
While you should consider both options, sometimes living off campus is less costly. Extra expenses tend to be less since they are actual costs rather than a fixed rate. Sometimes colleges include amenities in their housing packages. Make sure to review and consider if you are using all these perks. Perhaps defining your own housing would be less costly.
Budget
Brainstorm ways to keep your budget low and keep your debt in check. Rent or buy used textbooks. Explore meal plans to choose the least expensive that will work for you. Make sure you take advantage of student discounts for things you need. Curb your spending and be smart with credit cards.
Public Service
Look into public service to pay off your student loans. A federal program forgives the balance of federal student loans if you work for the government post-graduation, and pay toward the loan. Furthermore, it could be a great way for you to work off your student debt.
Campus Transfer
A popular strategy to reduce college costs is to start out at a community college or lower cost state school and eventually transfer and graduate from a 4-year, more expensive college. Sometimes referred to as the "two-step college option", make sure your credits will transfer. Community colleges tend to be less expensive. If you opt for an in-state school, you can expect your tuition to be significantly lower.
Accelerated Learning
You may consider an accelerated learning program. This allows you to work toward finishing your undergraduate studies in just three years, instead of four. This saves on tuition, housing and more.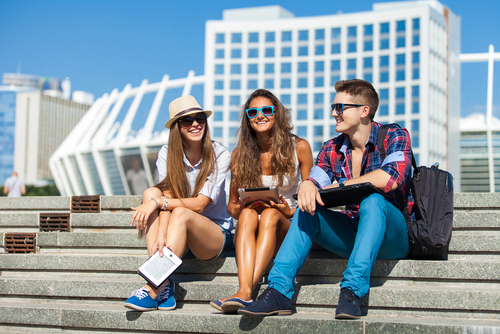 Summer Classes
If you are willing to continue your studies through the summer, many colleges lower their tuition rates for the season. Therefore, this makes for a great opportunity for you to afford college and graduate even earlier.
529 Savings Plan
A 529 Savings plan is a tax-free college saving plan to pay for college costs at any qualified U.S. college. Save money through part-time or summer jobs and deposit it. You'll be able to use funds for tuition, fees, books, supplies, and sometimes even housing expenses.
Fixed Price Tuition Colleges
Some colleges are flat tuition schools with just one tuition rate regardless of where you live. You may want to read up and consider these schools. Since costs are rising, having the stability of a set cost may put you in a better financial situation.
Study Abroad
Studying abroad is on the rise but did you know what some overseas colleges offer free tuition to Americans? Factor in travel and housing and still, sometimes it proves to be a less expensive option.
Pre-pay College
If you have enough forethought, pre-paying your college provides serious savings. Many colleges across the U.S. allow you to save thousands by paying on today's tuition rates. If you are able to pre-pay for college expenses, you can expect to save approximately 10%. Look into the 529 Prepaid Tuition plan.
We hope our list of tips to afford college has helped. Make sure you research the cost of college and start early to make your best plans. If you take action now, you'll be better off financially and get the most out of your college years.